Entertainment
Art The Clown Is Ready For The Holidays With The Terrifier 3 Teaser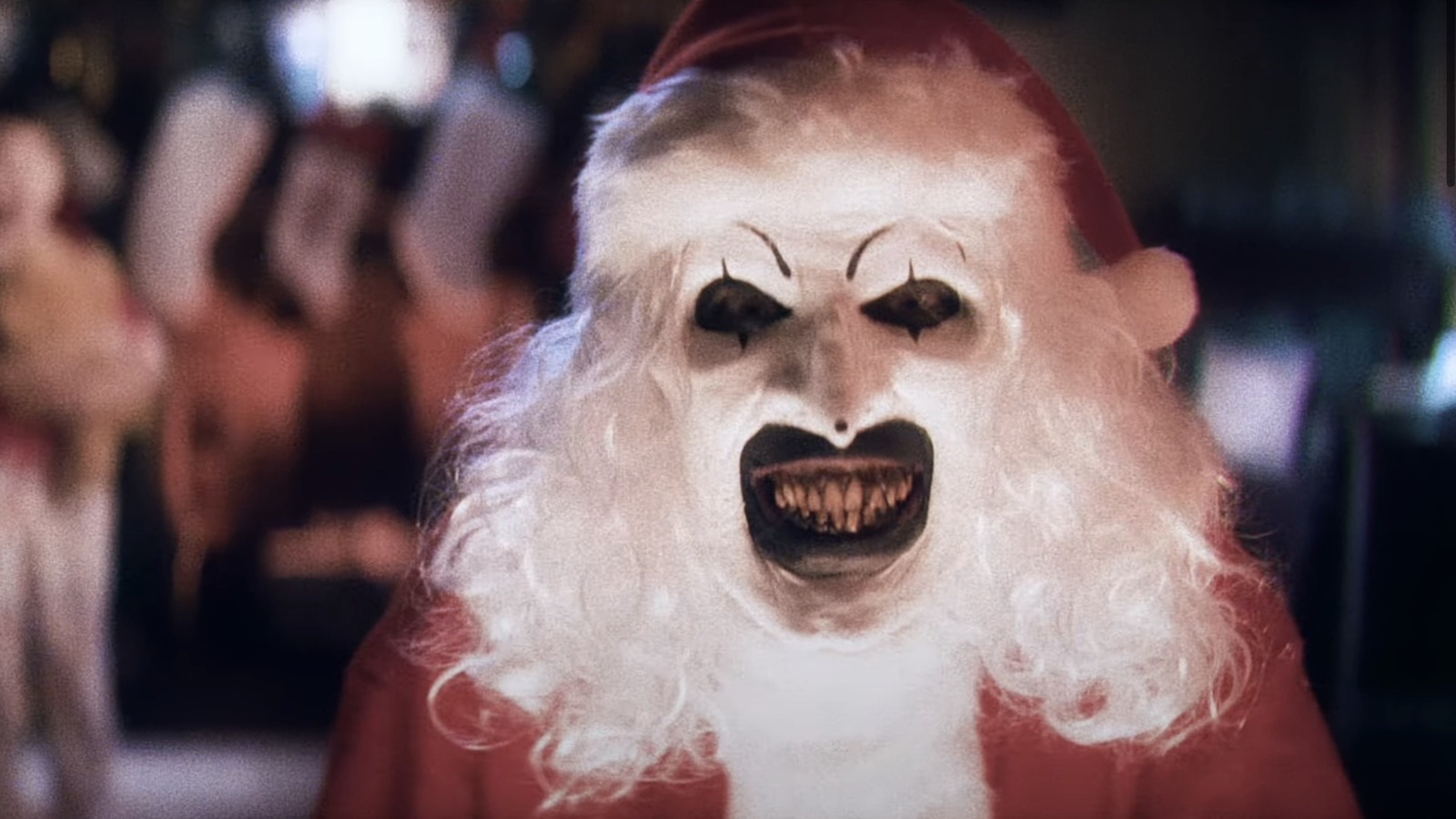 First and foremost: this is a pretty damn effective teaser. While this probably won't be an actual scene from the film and is more likely something created specifically for this teaser trailer, it sells the movie perfectly (and gosh, that film grain is beautiful!). In the teaser, it's Christmas Eve, and snow is falling outside. A child awakens, hearing something — or someone — downstairs. 
We see that someone appears to be none other than Old Saint Nick, Santa Claus, dropping some presents under the tree. The inquisitive child creeps down the stairs to spy on Santa. Of course, it's not really Santa — it's Art the Clown in full Santa gear! And he's got an axe! What happens next happens off camera, but when we cut back to Art, he's drenched in blood. The implication is clear: Art just killed that kid! Which begs the question: does this go too far? Some folks are bound to think so. Indeed, someone took to Twitter (aka X) recently to decry this, which caused filmmaker Damien Leone to cheekily retweet the comment with the film's release date.
Killing kids in horror movies is certainly a taboo — up there with killing dogs/cats — but it's clear that Leone doesn't care about pushing boundaries with these films. Indeed, pushing boundaries is exactly what the "Terrifier" movies do so well.