Sports
"If there is one side that will truly not bow down to India, it will be New Zealand" – Nasser Hussain in the semi-final of the 2023 World Cup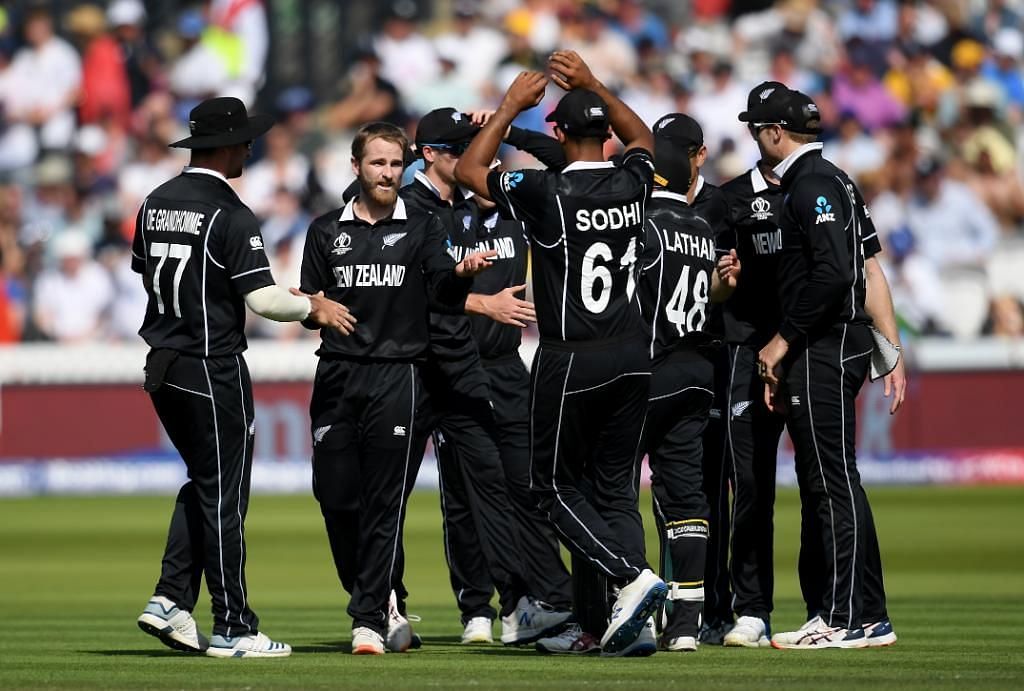 Former England captain Nasser Hussain has praised Team India as the clear favorites against New Zealand in the semi-final of the 2023 World Cup on Wednesday (November 15) at the Wankhede Stadium in Mumbai. However, he warned that the Kiwis would be the last team to bow down to the hosts.
On Wednesday, both teams will cross paths before the penultimate obstacle in the most important event. The Men in Blue defeated the Black Caps in the group stage of the tournament and will pick up another win after winning nine straight games.
Speaking to Sky Sports, Hussain emphasized that what he was most looking forward to watching was batsmen Rachin Ravindra and Virat Kohli.
"Two great teams; India are obviously the favorites, but if there is one team that will truly not bow down to India, it will be New Zealand. They have some fabulously tough cricketers; they have a youngster in Rachina Ravindra. I'm really looking forward to tomorrow. This place around evening, when the lights come on and Kohli comes out to bat, would be completely electrified."
Rachin Ravindra is likely to be the breakout star of the 2023 World Cup, having scored 565 runs in nine innings, including three centuries. The left-hander scored an impressive 75 in the group stage match against India in Dharamshala.
New Zealand surprised India in the semi-finals of the 2019 World Cup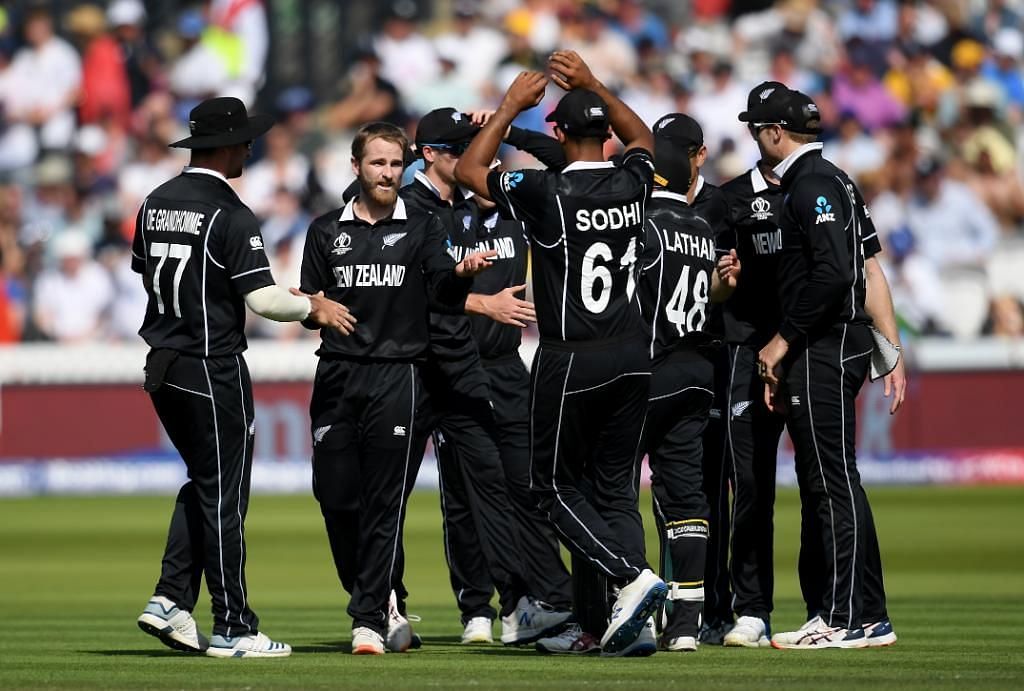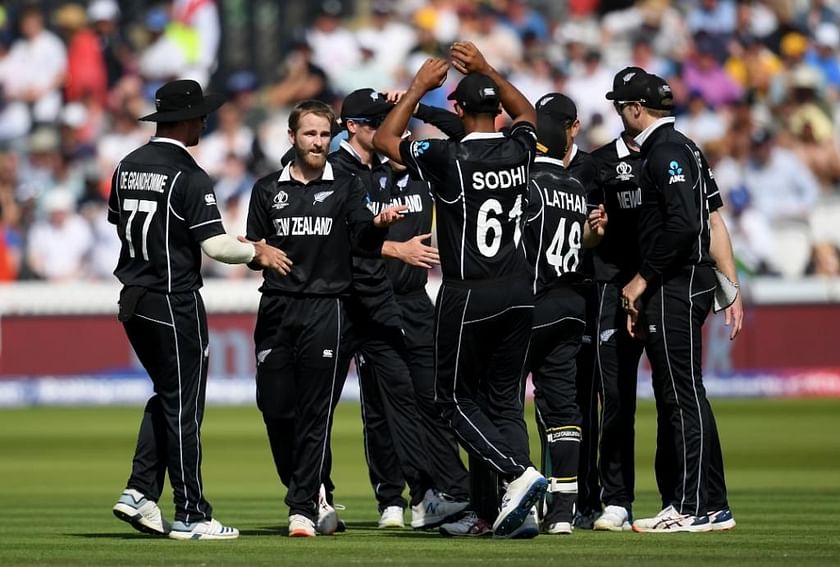 The Black Caps notably stopped India's run in the 2019 World Cup semi-finals at Old Trafford in Manchester. Defending a modest total of 239, new bowlers Matt Henry and Trent Boult demolished the famous Indian batting line-up, reducing it to 5-3 in just 3.1 overs.
Ravindra Jadeja and MS Dhoni hit half-centuries but the Men in Blue lost the match by 18 runs and were eliminated from the tournament. However, Team India's recent form should give them confidence to beat the Kiwis this time.
" modalPopup.closeOnEsc = false; modalPopup.setHeader("Why didn't you like this content?"); modalPopup.setContentText(modalText); modalPopup.addCancelOkButton("Submit", resetRatingAndFeedbackForm, sendRating); modalPopup.removeCloseModalIcon(); modalPopup .disableDismissPopup(); modalPopup.open(); } else { sendRating(index); } } function sendRating() { var requestPayload = { "post_id": 1746615, "rating_value": ratingValue } if (ratingValue > 3) { requestPayload .rating_feedback_type = null; requestPayload.rating_feedback = null; } else { if (!$('input[name="drone"]:checked') || !$('input[name="drone"]:checked').value) { showErrorMessage('option'); return; } if (!$(.textarea of ​​note after rating-feedback") || !$(.textarea of ​​note after rating-feedback").value) { showErrorMessage('note'); return; } var selected option = $('input[name="drone"]:checked').value; var feedbackNote = $(.post-rating-feedback note textarea").value; requestPayload.rating_feedback_type = selected option; requestPayload.rating_feedback = feedbackNote; } pureJSAjaxPost(addratingAPI, requestPayload, onsaveRatingSuccess, onsaveRatingFail, function() {}, true ); } function resetRatingAndFeedbackForm() { var activeStars = Array.from($all('.rating span.rating-star.active')); for (var i=0; i < activeStars.length; i++) { activeStars[i].classList.remove("aktywne"); } if ($('wejście[name="drone"]:sprawdzone')) { $('wejście[name="drone"]:sprawdzone).sprawdzone = fałsz; } var userNote = document.querySelector(.obszar tekstowy notatki po ocenie-feedbacku"); uwaga użytkownika.value=""; modalPopup.close(); } funkcja onsaveRatingSuccess() { modalPopup.close(); savePostIdInUserRatedPostsCookie(); $("#układ-post-oceny").classList.add("ukryty"); $("#wiadomość-po-oceny").classList.remove("ukryty"); window.setInterval(funkcja showMessage() { $("#widget-post-rating").classList.add("ukryty"); }, 3000); } funkcja onsaveRatingFail() { console.error('Zapisanie oceny wpisu nie powiodło się!'); modalPopup.close(); } funkcja savePostIdInUserRatedPostsCookie() { userRatedPostIds.push(1746615); var czas wygaśnięcia = nowa data(); wygaśnięcieTime.setMonth(expiryTime.getMonth() + 12); // Wygaśnie po 1 roku setCookie("user_rated_post_ids", JSON.stringify(userRatedPostIds), wygaśnięcieTime); } funkcja isPostRatedByUser() { var userRatedPostIds = getCookie('user_rated_post_ids'); if (userRatedPostIds) { spróbuj { userRatedPostIds = JSON.parse(userRatedPostIds); } catch (err) { console.error(err); zwróć fałsz; } } else {zwróć fałsz; } if(userRatedPostIds.indexOf(1746615) >= 0) { return true; } else {return false; } } function getRatingCountByPostId(postId) { return new promise(function(resolve, reject) { pureJSAjaxGet(getRatingCountBaseURL + postId + '/rating/count', function(data) { try { data = JSON.parse(data); if ( data.meta_value) { resolve(data.meta_value); } reject("Failed to get rating count for post:" + postId); } catch (err) { reject("Failed to get rating count for post:" + postId); } },function(err) { reject("Failed to get the number of ratings for the post:" + postId); }, true); }); } function showErrorMessage(message type) { var MessageContainerId = '#' + message type + '-error'; $(messageContainerId).classList.remove('hidden'); window.setInterval(function () { $(messageContainerId).classList.add("hidden"); }, 5000); } (function() { var callFired = false; function lazyLoadPostRating() { if (callFired) return; callFired = true; if (!isPostRatedByUser()) { getRatingCountByPostId(1746615) .then(function(ratingCount) { if (ratingCount < 10) { $("#post-rating-widget").classList.remove("hidden"); } }) .catch(function(err){ console.error(err); }); } } document.addEventListener ("scroll", lazyLoadPostRating, { passive: true, once: true }); document.addEventListener("mousemove", lazyLoadPostRating, { passive: true, once: true }); document.addEventListener("touchmove", lazyLoadPostRating, { passive: true, once: true }); })();