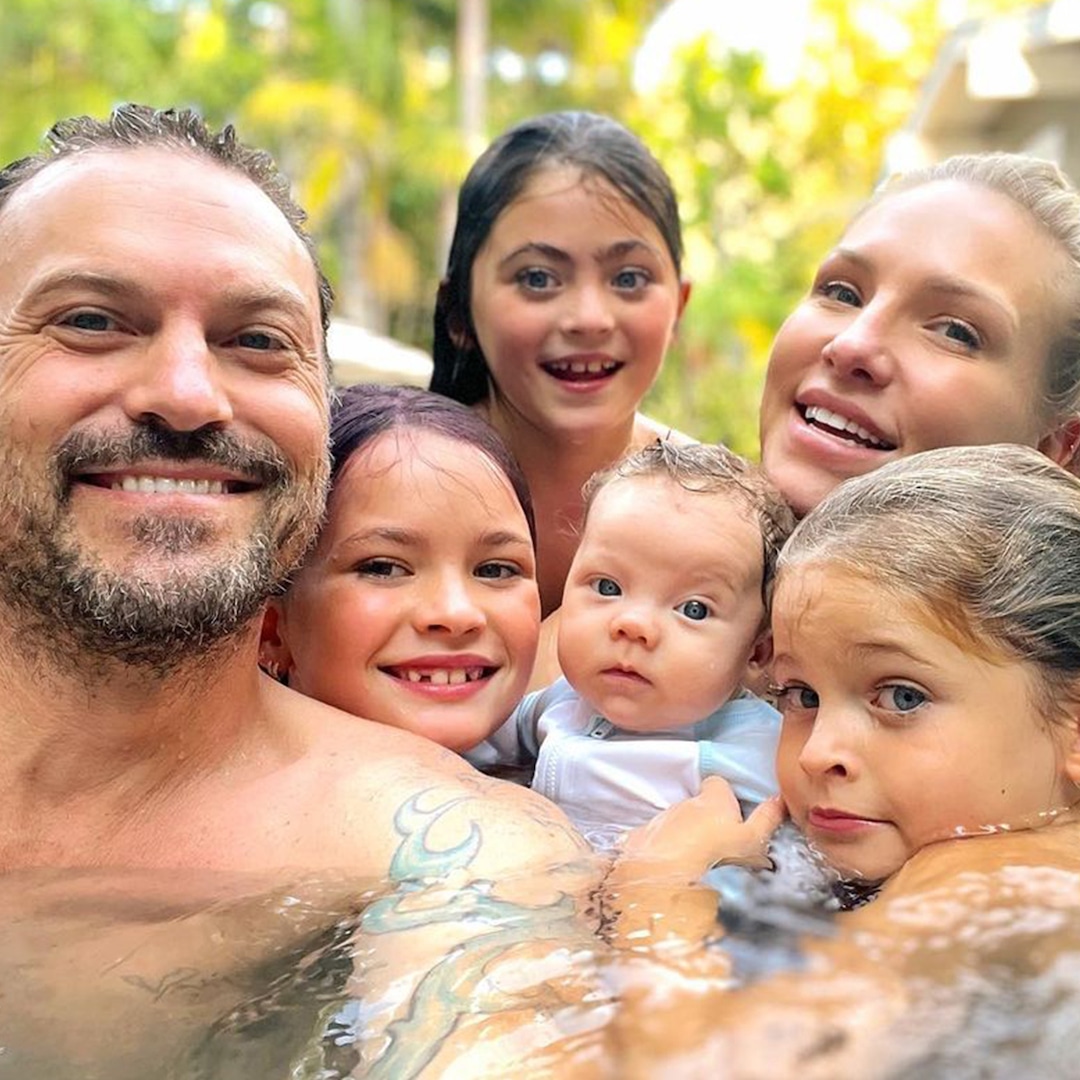 While their 10-year marriage ended in 2020, Brian Austin Green said he and ex Megan Fox are nailing their relationship as co-parentings to Noah, 10, Bodhi, 9, and Journey, 7.
"I've been incredibly fortunate with Megan," Green said on the Sept. 18 episode of the Oldish podcast. "We co-parent really well together. When we need to, we communicate really well, we're open to things, we don't take things personally. It is my goal and I think it's her goal as well that the kids are in as healthy an environment as they can be in."
Green also reflected on their decision to break up in 2020 rather than remain in a relationship for their children. 
"I think people do a huge disservice in thinking that they don't want a separation or a divorce or whatever it may be to affect their kids," the 50-year-old said. "Because it will. It will absolutely affect your kids. The part of it that you have control over is how it affects your kids."
The two options, he noted, are to make it "a positive experience and you co-parent with the other person well and you make it as loving an experience as possible, or you make it a very angry sort of head-to-head, you're fighting constantly."