Sports
Jean Paul Gaultier x Sacai x Nike LDVaporwaffle mix "White" shoes: where to get, release date, price and more details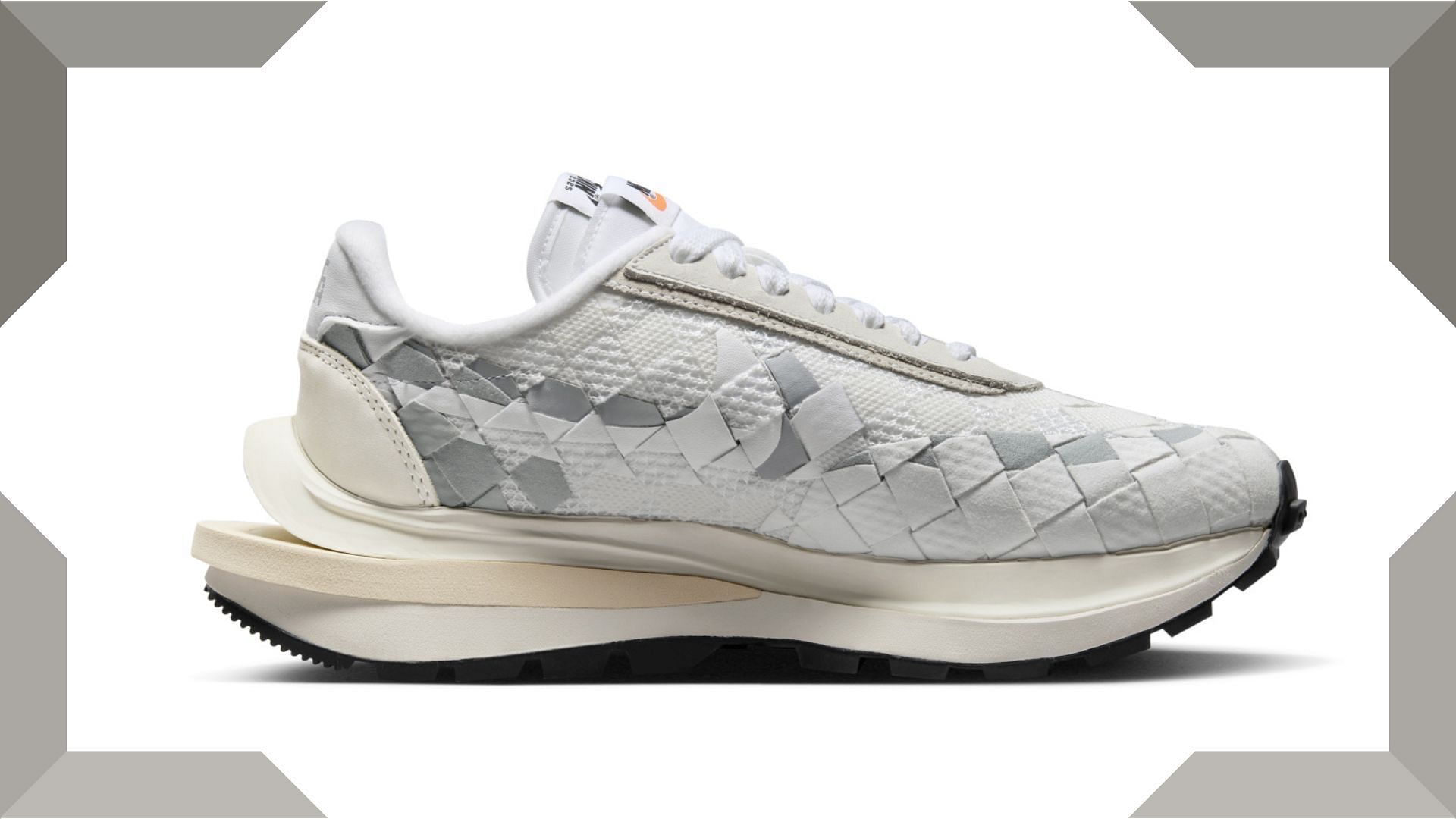 Recently, prestigious design house Jean Paul Gaultier teamed up with Japanese streetwear brand Sacai and American sportswear company Nike to create a unique design called the Nike LDVaporwaffle Mix style. This three-way collaboration resulted in two versions of the sneaker design, one of which is "white".
The Jean Paul Gaultier x Sacai x Nike LDVaporwaffle Mix "White" sneakers will release on November 22, 2023 at 12:00 CET. These shoes will be offered exclusively through the Jean Paul Gaultier online store. They will be labeled with a retail price of $250 per pair.
---
The Jean Paul Gaultier x Sacai x Nike LDVaporwaffle Mix "White" is accented with gray accents throughout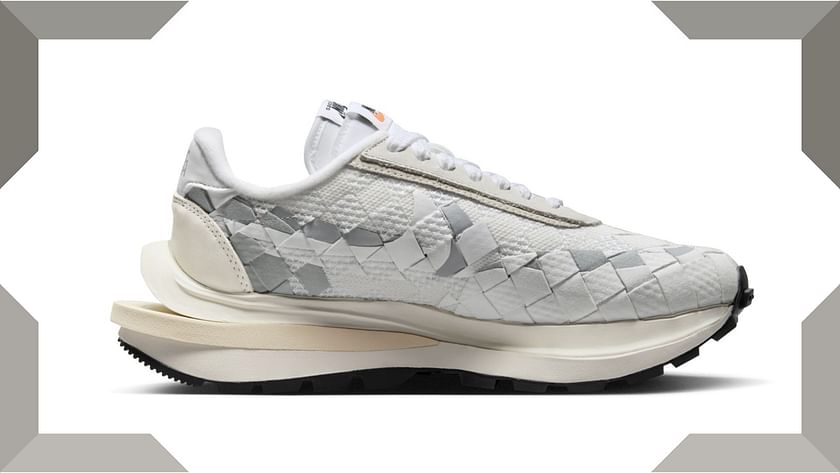 Sacai has been a key collaborator with Nike over the past few years, resulting in the two companies collaborating on some of the year's most successful product launches.
In the recent past, the two have collaborated on several Nike Cortez releases, as well as several tri-brand Blazers models, with support from Fragment Design and KAWS.
However, sneakerheads are still looking forward to the debut of their latest collaboration, which will take place on the Air Magamscape Mid.
Additionally, Sacai, with the help of Jean Paul Gaultier, presents its one-of-a-kind design language for the all-new LDVaporwaffle Mix.
This collaboration takes place in the context of vintage silhouettes. The same silhouette will also be available in a "Green Gusto" colorway, which is another of the three partners' creations.
The model is shown here in a simple "white" shade and has a woven cover that gives the impression of a wicker basket. Additionally, there are gray abrasions all over the shoe.
This checkerboard-like pattern varies between different textile arrangements and different shades of white and gray. It has the well-known double Sacai symbol embedded in the suede eyelets and white lace fasteners.
There is also a double tongue flap with a Nike/Sacai co-branded tag on the front of the shoe and a Sacai/Jean Paul Gaultier co-branded tag on the back of the shoe.
There is a stacked midsole on the underside of the foot, and the outsole is made of rubber with a waffle-like tread.
Look for the latest iteration of the Jean Paul Gaultier x Sacai x LDVaporwaffle Mix "White" to release later this month.
Jean Paul Gaultier newsletter subscribers will receive early access to these sneakers, 24 hours before they are released to the general public.
---
The three-man group will also offer a "Green Gusto" colorway of the same model, in addition to the aforementioned "White" variant.
This edition is beautifully designed with a mix of different shades and will be released alongside the "White" version. The price of both pairs of shoes will be $250. You will find them on the luxury brand's website.
" modalPopup.closeOnEsc = false; modalPopup.setHeader("Why didn't you like this content?"); modalPopup.setContentText(modalText); modalPopup.addCancelOkButton("Submit", resetRatingAndFeedbackForm, sendRating); modalPopup.removeCloseModalIcon(); modalPopup .disableDismissPopup(); modalPopup.open(); } else { sendRating(index); } } function sendRating() { var requestPayload = { "post_id": 1749433, "rating_value": ratingValue } if (ratingValue > 3) { requestPayload .rating_feedback_type = null; requestPayload.rating_feedback = null; } else { if (!$('input[name="drone"]:checked') || !$('input[name="drone"]:checked').value) { showErrorMessage('option'); return; } if (!$(.textarea of ​​note after rating-feedback") || !$(.textarea of ​​note after rating-feedback").value) { showErrorMessage('note'); return; } var selected option = $('input[name="drone"]:checked').value; var feedbackNote = $(.post-rating-feedback note textarea").value; requestPayload.rating_feedback_type = selected option; requestPayload.rating_feedback = feedbackNote; } pureJSAjaxPost(addratingAPI, requestPayload, onsaveRatingSuccess, onsaveRatingFail, function() {}, true ); } function resetRatingAndFeedbackForm() { var activeStars = Array.from($all('.rating span.rating-star.active')); for (var i=0; i < activeStars.length; i++) { activeStars[i].classList.remove("aktywne"); } if ($('wejście[name="drone"]:sprawdzone')) { $('wejście[name="drone"]:sprawdzone).sprawdzone = fałsz; } var userNote = document.querySelector(.obszar tekstowy notatki po ocenie-feedbacku"); uwaga użytkownika.value=""; modalPopup.close(); } funkcja onsaveRatingSuccess() { modalPopup.close(); savePostIdInUserRatedPostsCookie(); $("#układ-post-oceny").classList.add("ukryty"); $("#wiadomość-po-oceny").classList.remove("ukryty"); window.setInterval(funkcja showMessage() { $("#widget-post-rating").classList.add("ukryty"); }, 3000); } funkcja onsaveRatingFail() { console.error('Zapisanie oceny wpisu nie powiodło się!'); modalPopup.close(); } funkcja savePostIdInUserRatedPostsCookie() { userRatedPostIds.push(1749433); var czas wygaśnięcia = nowa data(); wygaśnięcieTime.setMonth(expiryTime.getMonth() + 12); // Wygaśnie po 1 roku setCookie("user_rated_post_ids", JSON.stringify(userRatedPostIds), wygaśnięcieTime); } funkcja isPostRatedByUser() { var userRatedPostIds = getCookie('user_rated_post_ids'); if (userRatedPostIds) { spróbuj { userRatedPostIds = JSON.parse(userRatedPostIds); } catch (err) { console.error(err); zwróć fałsz; } } else {zwróć fałsz; } if(userRatedPostIds.indexOf(1749433) >= 0) { return true; } else {return false; } } function getRatingCountByPostId(postId) { return new promise(function(resolve, reject) { pureJSAjaxGet(getRatingCountBaseURL + postId + '/rating/count', function(data) { try { data = JSON.parse(data); if ( data.meta_value) { resolve(data.meta_value); } reject("Failed to get rating count for post:" + postId); } catch (err) { reject("Failed to get rating count for post:" + postId); } }, function(err) { reject("Failed to get the number of ratings for the post:" + postId); }, true); }); } function showErrorMessage(message type) { var MessageContainerId = '#' + message type + '-error'; $(messageContainerId).classList.remove('hidden'); window.setInterval(function () { $(messageContainerId).classList.add("hidden"); }, 5000); } (function() { var callFired = false; function lazyLoadPostRating() { if (callFired) return; callFired = true; if (!isPostRatedByUser()) { getRatingCountByPostId(1749433) .then(function(ratingCount) { if (ratingCount < 10) { $("#post-rating-widget").classList.remove("hidden"); } }) .catch(function(err){ console.error(err); }); } } document.addEventListener ("scroll", lazyLoadPostRating, { passive: true, once: true }); document.addEventListener("mousemove", lazyLoadPostRating, { passive: true, once: true }); document.addEventListener("touchmove", lazyLoadPostRating, { passive: true, once: true }); })();