Entertainment
Taylor Swift Gives Travis Kelce a Shoutout By Changing "Karma" Lyrics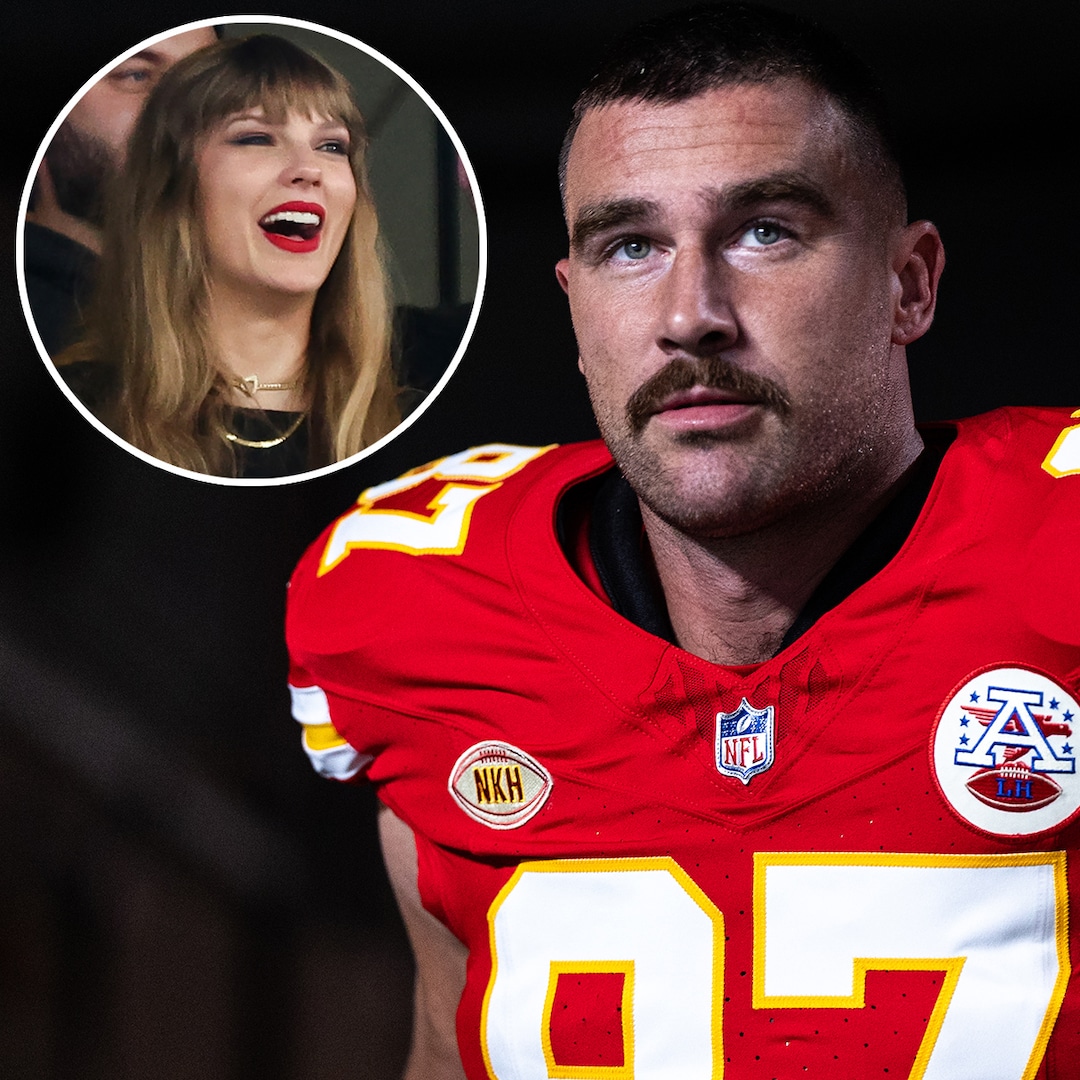 Taylor Swift is rewriting her true love story.
With Travis Kelce watching her perform her second Eras tour show in Buenos Aires at a VIP tent with her dad Scott Swift, the singer gave the Kansas City Chiefs star a shoutout by changing a lyric in her song "Karma."
Instead of singing, "Karma is that guy on the screen coming straight home to me," the pop star replaced the word "screen" with "Chiefs." Many fans had speculated that Taylor wrote the original lyric to reference actor Joe Alwyn, who dated her for six years before they split earlier this year. The singer has never confirmed who her songs are about.
As Taylor sang the changed lyric, Travis smiled and put his hands on his face as the pop star's dad patted him affectionally on the back and cheered. The crowd erupted in applause as well, as red fireworks launched in the arena.
Travis reciprocated during the show, giving Taylor a shoutout of his own: As Taylor sang her 2019 song "The Archer," which contains the lyric, "Who could ever leave me, darling? But who could stay?" the NFL star held up a sign that read, "We will stay."