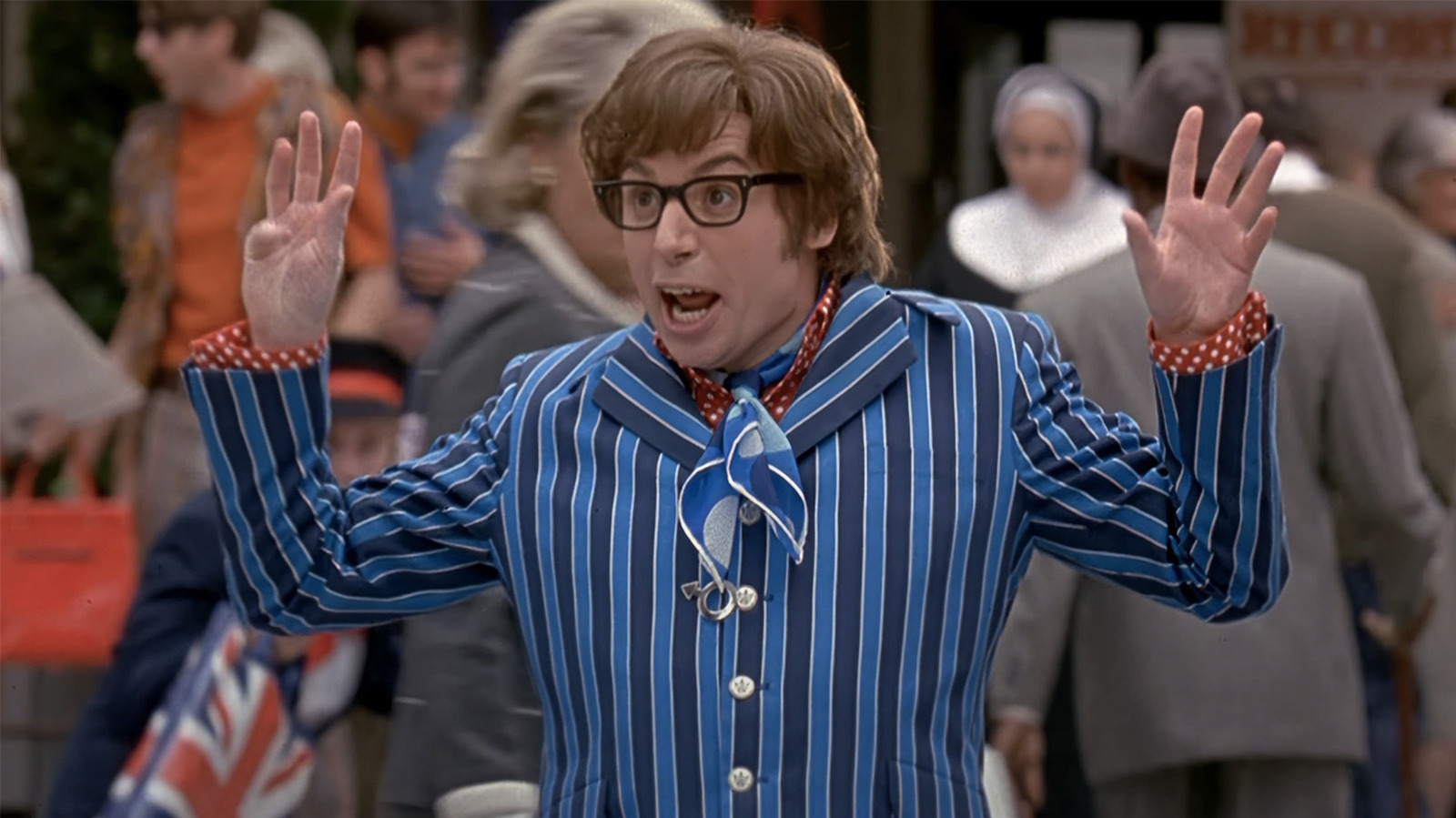 "Austin Powers: The Spy Who Fucked Me" focuses more on the Doctor Evil side, revealing that Scott's mother is actually Frau Farbissina (Mindy Sterling) and giving him a mini-clone in Mini-Me (Verne Troyer). In the sequel Dr. Evil uses a time machine to travel to the 1960s, after freezing Powers, to steal his "mojo". Austin travels back to 1969 to stop Dr. Evil's next nefarious plan and regain his power if he succeeds, with the help of CIA agent Felicity Shagwell (Heather Graham).
Some of the best moments in the series include "The Spy Who Fucked Me" including Dr. Evil and Mini-Me singing a modified version of Will Smith's "Just the Two of Us", not to mention the extended death of Will Ferrell's character (again) after falling off a cliff. Graham is also absolutely perfect as Felicity, who finds herself in various compromising situations and yet still has to look fantastic and be funny. (There's also Dr. Evil and Scott in "Jerry Springer," which absolutely blew me away in 1999.) Myers also introduces a third character he plays in the form of the villain Fat Bastard, but the less talked about character is the better one.
Like many trilogies, the second film in the Austin Powers films is the strongest and strikes a good balance between the awkward and earnest silliness of Powers' mojo plot and the pure camp madness of Dr. Evil's family squabbles.