Entertainment
The real-life military mystery that inspired a classic "Twilight Zone" episode.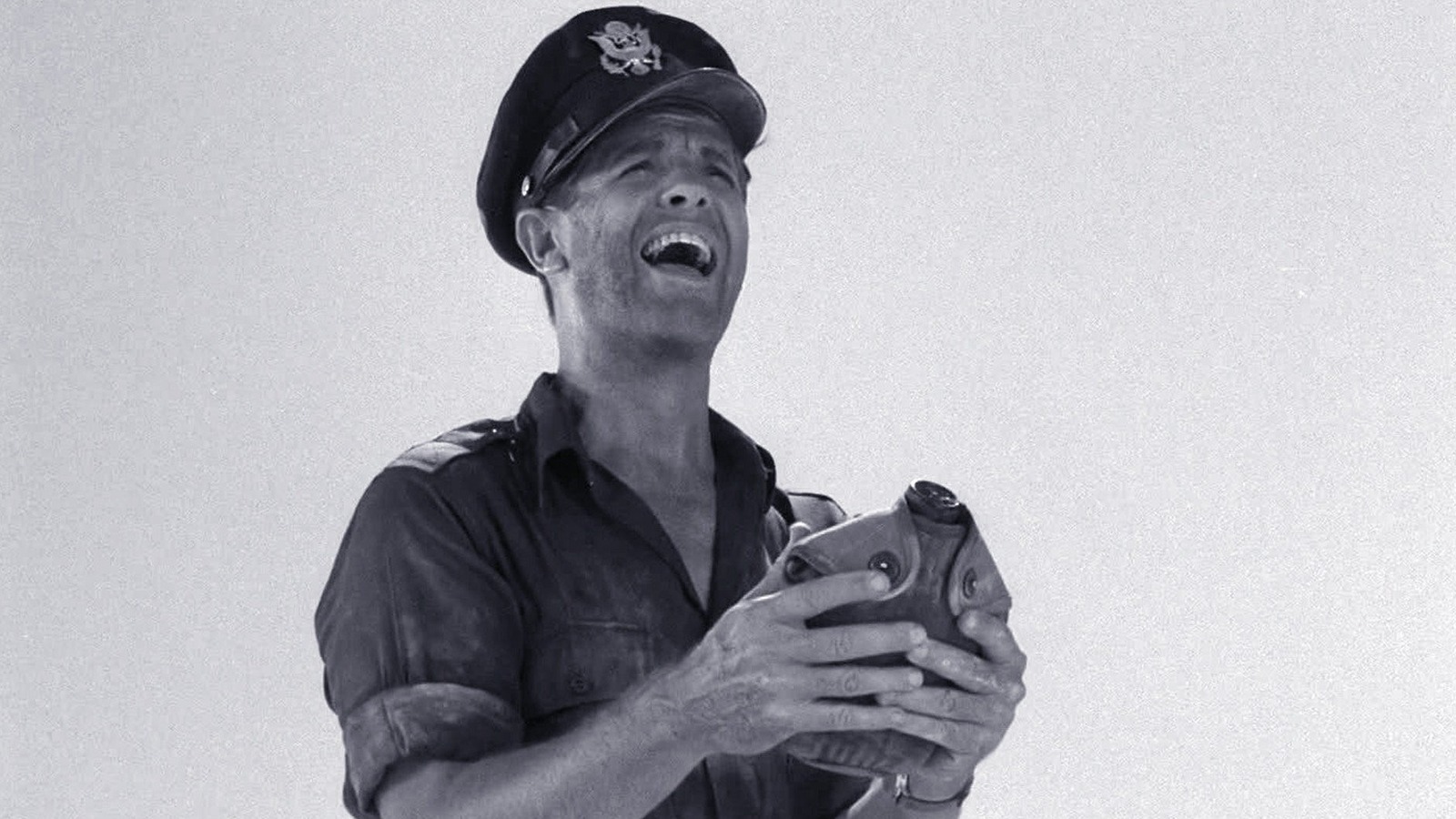 "King Nine Will Not Return" is not the only work inspired by Lady Be Good. The 1970 TV movie "Sole Survivor" was also loosely based on the bomber's fateful final flight, with the dead crew returning as ghosts while waiting for the bodies to be repatriated. Eleston Trevor's novel Flight of the Phoenix (and its film adaptations) also draws details from this story, with the notable change being that some of the Phoenix's passengers survived.
But even though the Lady Be Good's crew technically didn't survive, their story is still one of survival – and a pretty incredible one at that. The eight crew members who made it safely to land walked 100 km through the desert over the next four days, sharing half a canteen of water among themselves. In one of two small diaries Co-pilot Robert Toner, found with the bodies, notes that on the second day they each drank only one bottle of water. Flight engineer Harold Ripslinger, author of the second diary, claims that on the third day their intake was reduced to one teaspoon. By day four, it was down to just a few drops… and then they ran out of water.
On the fifth day, five crew members were no longer able to walk. "Everyone wanted to die at noon, it was so hot," Ripslinger wrote. "Everyone wants to die," Toner agrees. However, the three who could still move – gunners Guy Shelley, Vernon Moore and Ripslinger – moved on, hoping to find help and bring a rescue team to the rest. Ripslinger walked another 20 miles before finally collapsing into the desert. Shelley walked a total of over ninety miles, and covered a third of that distance without drinking a single drop of water.