Entertainment
Timothée Chalamet Previews His Wonka Singing Voice With A 'Pure Imagination' Parody On SNL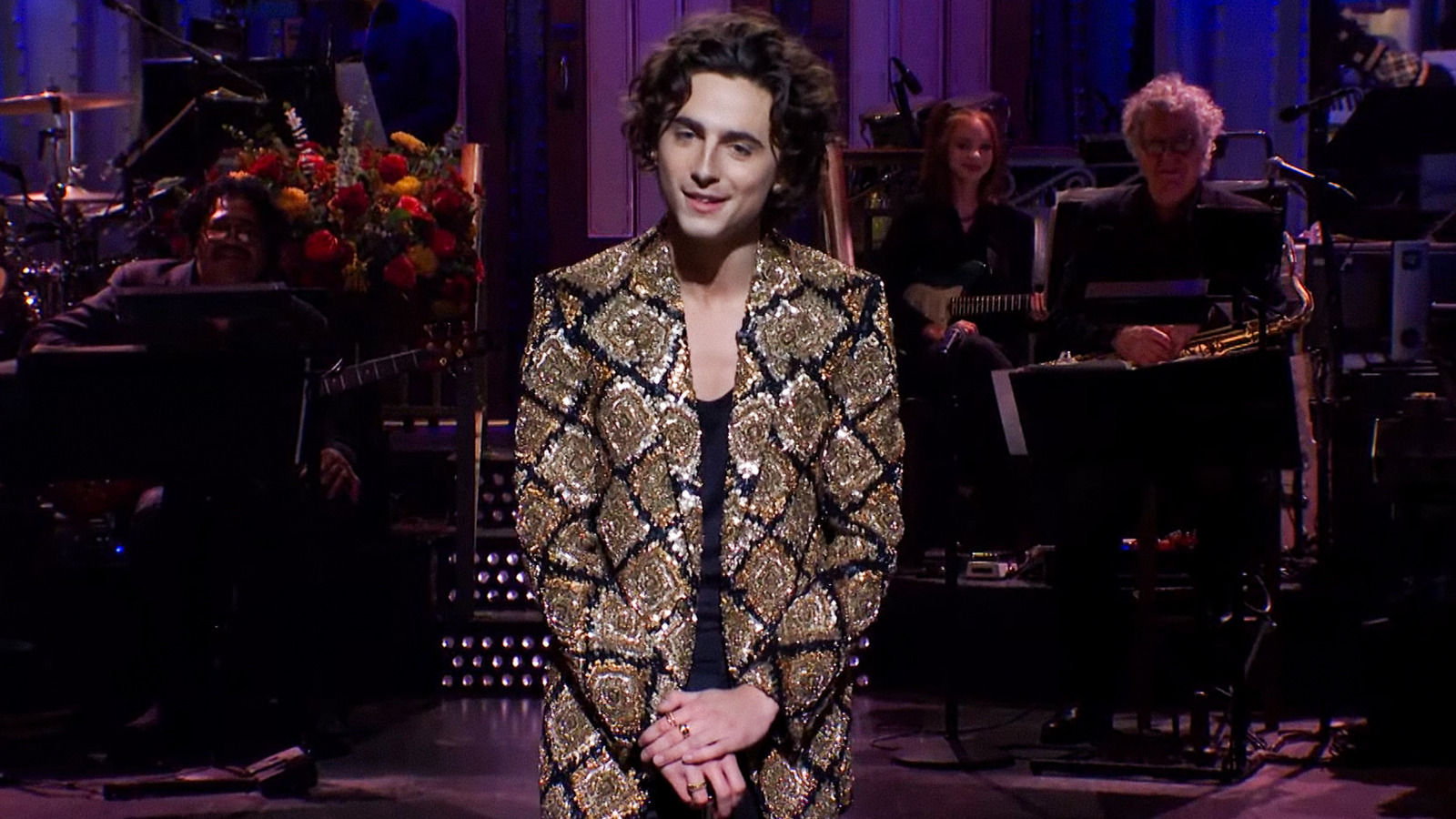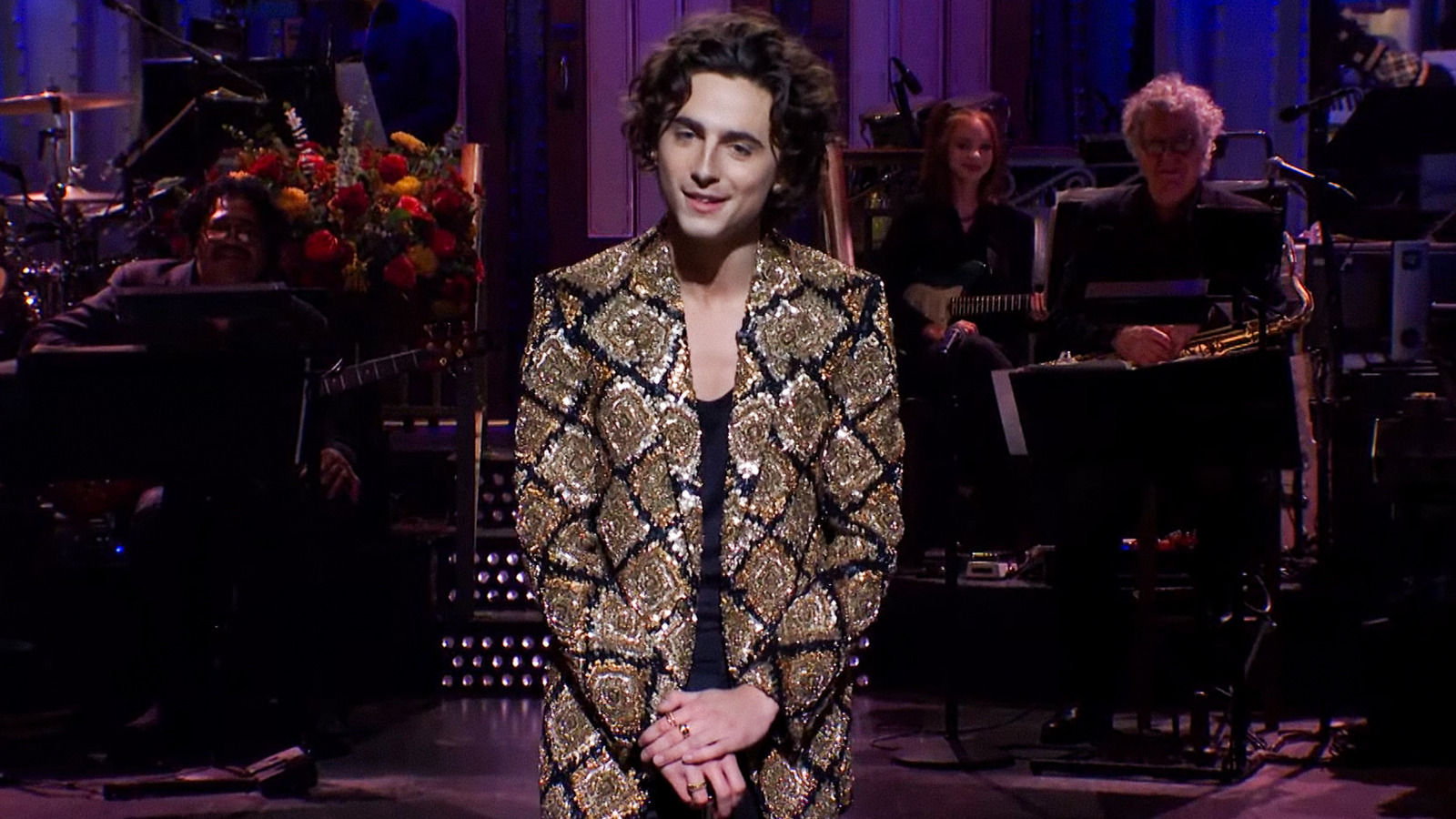 Lil Timmy Tim might be dabbling in ballads right now, but that doesn't mean he's forgotten his rapping roots. The second half of the monologue was dedicated to a rap titled "Baby Face," shared with baby-faced "Saturday Night Live" cast members Marcello Hernandez, Punkie Johnson, and Kenan Thompson.
But Chalamet didn't confine his singing to the start of the show. This is the actor's second appearance on "SNL," and the first time around featured a sketch in which Chalamet played a farmboy who has a beloved tiny horse, and sings a tribute to said Tiny Horse. This time around, Tiny Horse returned as Giant Horse in an epic sci-fi tale that naturally required a reprise of the song, and Chalamet also showed off his incredible dance moves in an impersonation of pop star/sleep paralysis demon Troye Sivan.
"Saturday Night Live" returns next Saturday, November 18, at 11:30pm ET/8:30pm PT on NBC, with host Jason Momoa and musical guest Tate McRae.